Jobs and internships outside the university
Are there any places outside the university where I can search for a job?
These job websites are in English: 

These job websites are in Russian: 
Teaching English – and other language-related work – in Russia
There's a high demand in Russia for English teachers with TEFL qualifications, mostly in schools in Russia's main cities and large towns but also within Russian businesses. As many of these jobs are part-time and not very well paid, some people work at several different places at the same time. You may also be able to get a language teaching job in Russia if your first language is French, German, Spanish or Italian. These language teaching companies are worth a look: BKC English, EnglishFIrst and Language Link Russia. Some language companies will handle your work visas and help you find accommodation as well. 
There are also opportunities for translation and/or editing work in Russia. See Language Interface for this type of work. Many international companies have in-house editors, translators and language teachers; look on their websites and apply directly. 
Embassies and consulates
Check out the websites of embassies, cultural centers or consulates in Russia to see what job opportunities are available – you don't necessarily have to be a national of a particular embassy/consulate to work for it. Depending on the diplomatic mission and type of work (some jobs may have security restrictions), jobs may be open to nationals, the spouses or partners of nationals, or to those of any nationality who have residency or the legal right to work in Russia. 
No work permit is required if you work during the holidays or on your university campus
Note: a 30% personal income tax will be applied to your salary until you stay in Russia for a total of 183 days within the last 12 months. After your stay in Russia exceeds 183 days, the tax rate will decrease to 13%.
Internships outside the university
EUROACE PROGRAM
Career Development Center of the HSE is glad to inform you about the possibility of participation in Euroace Program. If you would like to go through international internship in Spain companies and to learn some Spanish – this program is for you! The length of the internship can be 1, 2 or 3 months or more, if student prefers. Spanish skills is not obligatory, English is enough. The internship placement price is 550 €. For more detailed information, please, contact with the Career Development Center or look through the website.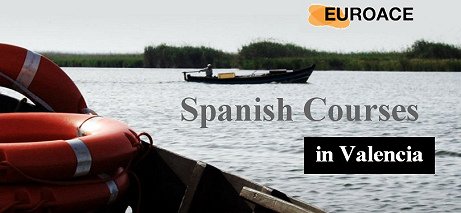 Internships of the Catholic University of the Sacred Heart
Career Development Center of the HSE invites you to participate in internship program of the Catholic University of the Sacred Heart. If you are interested in internship in Italian companies in Milan, you are welcome to apply. There are two types of internships: full-time and part-time. Italian language is not required but language courses will be compulsory. The cost of part-time internship program is 300€, full-time (after a prior semester UCSC) - 2500€. Part-time program includes work on project and 2-3 courses at UCSC. The deadlines are the follows: for spring application – 15th of October, for summer application – 15th of April and for fall application – 15th of May. You can find more detailed information through Career Development Center or through this website.
BLIND APPLYING
Top employers offer secret opportunities all over the world. Students from every field and country apply with only their CV. The applicants do not know for which opportunity they are the most suitable when applying, allowing them to be matched with internships and employers they might not have considered before. The campaign was first run in 2013, initiated by Deutsche Telekom and empowered by Entrypark. You can read more about it on www.blindapplying.com.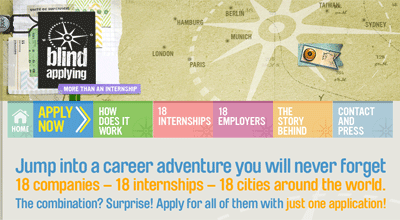 Have you spotted a typo?
Highlight it, click Ctrl+Enter and send us a message. Thank you for your help!